Board of Advisors
IfE's Advisors are democratically chosen to represent various perspectives and regions as we make decisions on our policies and actions.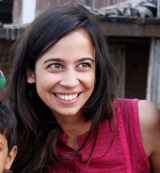 Anna da Costa (India, UK): is a Delhi-based development practitioner and writer who has been working on sustainability and development issues in India and the UK for the last eight years. With a passion for exploring the factors that support transformative change, her work focuses on the communication and connection of innovative efforts, particularly in India. Central to her interests is finding ways to highlight the voices and perspectives of those who are most marginalised in society. She has worked with the Prince's Charities' International Sustainability Unit, the Worldwatch Institute, The Climate Group, the Navdanya Trust and the St. Paul's Institute. In January 2009, she co-founded the India Climate Solutions Project with friends, travelling across the country in electric cars to showcase and document some of India's multitude of sustainability solutions. She has published articles with outlets including the Guardian, Reuters Alertnet, Huffington Post, Chinadialogue, New Scientist, the Ecologist and Worldwatch's Eye on Earth.  Anna is an Affiliate of Forum for the Future in India and a Board Member for the Third Pole Project. She has an MA in Zoology and Conservation from Cambridge University and an MSc in Environmental Technology from Imperial College London. There, her thesis drew upon Donella Meadow's framework of leverage points to explore pathways to system change within enterprise.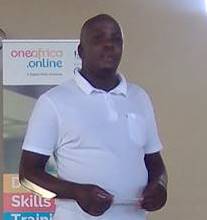 Aubrey Makata (Malawi, South Africa): Aubrey is founder of Community Initiative for Social Enhancement, a local South African organization which was founded in 2009. He is originally from Malawi but resides in South Africa. He holds a degree in International Relations and Diplomacy, and a Diploma in Project Management. Aubrey successfully coordinated networks at the national and international levels, and projects in over 6 countries in Africa. Among other organizations, Aubrey introduced an Integrated Health, Water and Sanitation Project with support from Ireland partners, worked for Youth Action in Relief and Development as a Project Manager, was Organisation of African Youth's Project Development Manager for Southern Africa, and currently coordinates the Education Coalition of South Africa – a national network with over 50 CSOs working to promote collective bargaining in matters related to education policies and improvement. He is very conversant with the CSO sector, with over 12 years' experience in Organization Development, fundraising, advocacy, policy formulation and analysis, and community mobilization. Aubrey is very passionate about social justice and equality.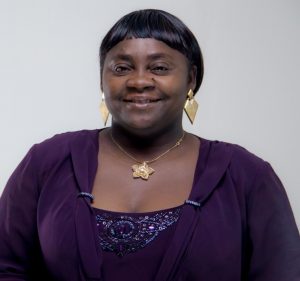 Beatrice Awah Nche (Cameroon): Beatrice has an MA in international development, with experience as an organizer and consultant to empower women economically and build up institutional strength of NGOs. Her managerial positions in schools have given birth to the "Just the Book Campaign" to cultivate an atmosphere of learning, especially among adolescents. Beatrice is the founder of Society for Agriculture and Sustainable Development (SASDev) where health and education are used as important indicators to improve agricultural production for the vulnerable, especially women and refugees. Beatrice is one of IfE's Field Hearings partners. She plans to use organized forums to address the land grabs issue.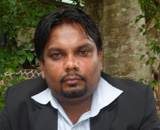 Dammika Herath (Sri Lanka):  is a development practitioner possessing a MDP (Master in Development Practice) from the University of Peradeniya, and a BA in Economics from the same institution. Dammika started his career as a volunteer (in 1996) for Service Civil International (SCI), an international peace movement, with its Sri Lankan branch. In 2007 he joined International Centre for Ethnic Studies (ICES-Kandy), a private research Institute, as a Research Assistant.  In November 2008 he joined with Kandy Consulting Group (Pvt.) Ltd., an academic research facilitating institution, in the capacity of Manager Research Projects where he manages diverse research study projects including micro-entrepreneurs, women's business development, small business, using RFID technology to measure micro-enterprise turnover, and more. Dammika has helped to find and coordinate IfE's Field Hearings partners in Sri Lanka.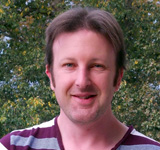 Daniel Mathews (Australia): PhD mathematician (Stanford); mathematics lecturer, Monash University; law degree; founding member of WikiLeaks; antiwar activist; brings a commitment to developing long-range strategy, helping with the website, and modeling new economic mechanisms that do not generate inequality.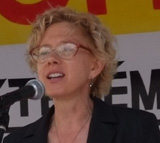 Deborah S. Rogers (US): PhD (Cultural Evolution), MS (Ecology); previously directed Technical Information Project – a citizen group providing public interest research and advocacy related to environment and development in the Northern Plains region of the US; also taught at Oglala Lakota College – an indigenous tribal college on the Pine Ridge Reservation, managed a multi-million dollar health disparities project working with Lakota tribes in South Dakota, and worked for the International Human Dimensions Programme of the United Nations in Bonn, Germany. As President of IfE, Deborah brings a commitment to developing IfE as a truly global network with broad-based and democratic decision-making.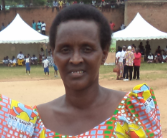 Dina Nagazura Muhirwa (Democratic Republic of Congo): Dina has a Diplôme de Baccalauréat after studying community and rural development in Uvira, DR Congo, and Kigali, Rwanda. She has worked on microfinance with International Rescue Committee in Rwanda, and has served as president of the organization Milima in Uvira, DR Congo. She is currently the Coordinator of Ministere de la Femme en Action (MIFA), also in Uvira. Dina grew up in a village which required two days of walking to reach, which had no roads or telephones, and in which forced marriages were common for young girls, and girls or women cannot inherit. She is interested in working with IfE for those reasons, and because the DR Congo is a potentially rich country but the wealth is in the hands of a few individuals.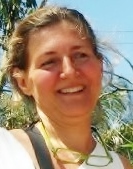 Elisabetta Rossi (Italy): has a BS in Mathematical Sciences (Stanford-1981). Betta is from Italy, where she developed an early social and political consciousness participating in the student and feminist movements of the seventies. She also spent significant periods of her life in the US and in Sweden, gaining an understanding for differences in regional cultures and a sensitivity towards the experience of immigrant groups.  She has been a volunteer study aid for underprivileged children in the local elementary school; was involved in campaigns to raise citizens' participation and influence in local community life and government; and was among the founders of the Italy Equality Group – a small group of volunteers affiliated with The Equality Trust. She has been an active member of the Coordinating Committee of IfE's Equity Action Collaborative. Betta commits special attention to the provision of a secure collaborating environment on the internet – the environment in which IfE's various project teams can convene, discuss and elaborate ideas and strategies.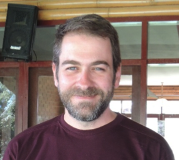 Fabio R. H. Gama (Brazil): is a Brazilian human rights lawyer and popular educator working with struggling communities to bring a human rights based approach to the community struggle against the violations of economic, social and cultural rights though human rights education and advocacy. Fabio works for Dignity International, an independent NGO registered in the Netherlands. Since 2013, after five years working with communities all over the world, Fabio has taken over the coordination of Dignity International activities in the Americas. Fabio holds a master's degree in human rights law from the University of Sao Paulo.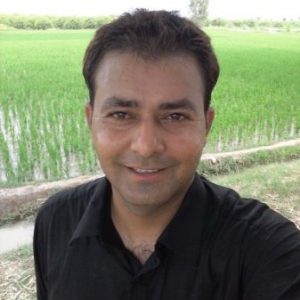 Ihsan Ali (Pakistan): Ali is an advocate of sustainable development and human rights. He has played a leadership role in mainstreaming community development, partnerships, sustainable development, capacity-building, disaster management, monitoring and social responsibility. Under his leadership, communities became independent by developing their own ways to fit into the supply chain.  Ali has worked with international organizations Like Save the Children, UNFAO, and others. He helped Organization for Social and Economic Change (OSEC) to conduct the only Field Hearings in Pakistan. His interests include advocacy, community development, disaster risk reduction, disaster preparedness, food security, education and conflict resolution. He is also a creative writer. Ali is very clear that equal voice is the prerequisite for sustainable development. He is interested in working for the cause of IfE to promote increased equality for poor people, socially excluded minorities, women, and others who are discriminated against.

   Kavya Michael (India): is a post-doctoral researcher in Indian Institute of Human Settlements Bangalore, India. She holds a PhD from School of Economics, University of Hyderabad, India. Her doctoral thesis framed climate change as a classic political economy problem centred on the question "who gains and who loses as climate change unfolds." The thesis focuses on the linkages between inequalities and environmental change in an Indian context, with a special focus on climate change. She examined access to carbon space and climate change resilience among various socio-economic classes in post-reform India. As a part of her doctoral work, she also conducted a primary field study among the tribal communities in Wayanad District of Kerala. She is a member of the IfE Climate Justice Committee and co-drafted the IfE Climate Justice Statement. She is eager to be a part of IfE's vision to develop a just and equitable world through a radical reorganization of our society on socio-economic and ecological dimensions.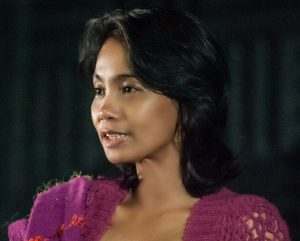 Nwe Oo (Burma, United States): Nwe Oo is a mother and refugee, born near the Bangladesh-Burmese border. When she was a child, her parents escaped political oppression from the Burmese Government in the now infamous ethnic cleansing period of the seventies and eighties. She subsequently lived in Bangladesh, India and Thailand; then settled in the US. She is a social worker and human rights activist. She has spent most of her life advocating for refugees, immigrants and Indigenous people, including advocacy for Asian American communities on various White House initiatives. Nwe has a degree in Social Science from Potuakhali Women's College in Bangladesh, and in Human Rights and People's Diplomacy from Thammasat University, Thailand. She has held appointments with CARE International, the UN High Commissioner for Refugees, the Rakhaing Development Foundation, the Women's League of Burma, the National Health and Education Committee, the Students and Youth Congress of Burma, Community Health for Asian Americans, and The World Rainforest Fund. She also co-founded and served on the board of the Rakhaing Women Union, Burma Refugee Family Network, and the Refugee Women Network, and was a free-lance journalist in Bangladesh. Her work with the UN includes participating in delegations to the Commission on the Status on Women and to the UN's Permanent Forum on Indigenous Issues. Nwe  has given a TEDx talk and is the recipient of numerous awards. Her story has been featured in various magazines and documentaries.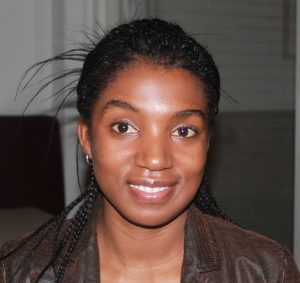 Pedi Obani (Nigeria): Pedi is a Barrister and Solicitor of the Supreme Court of Nigeria, law lecturer in the Department of Public Law of the University of Benin, Edo State, Nigeria, and a PhD Research Fellow at the University of Amsterdam and the UNESCO-IHE Institute for Water Education, The Netherlands. She is an expert in law and sustainability, with nearly ten years working experience post-call to the Bar, and has a keen interest in promoting human rights and inclusive development across various levels of governance. Pedi has facilitated the training of journalists on reporting the environment under the auspices of Environmental Rights Action /Friends of the Earth Nigeria. She has also been involved in the reform of the Lagos State water and sanitation sector, working with the Lagos Water Regulatory Commission in an advisory role. She has authored various peer-reviewed journal articles, book chapters, and a Policy Brief on access to sanitation SDG Target 6.2 that was presented to the UN High Level Panel in July 2016. Pedi was a coauthor of the 2015 report on IfE's Field Hearings Network, requested by the UN's Participatory Monitoring and Accountability Consultation.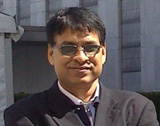 Pradeepta Kumar Nayak (India): obtained his Ph.D. in Development Sociology from Jawaharlal Nehru University, New Delhi. He possesses more than 20 years of experience in the areas of research, monitoring and evaluation; program planning and implementation, training and capacity building, documentation and publications in the themes of children, education, health, philanthropy, organizational and community development. Pradeepta worked as the Program Coordinator and, later, as the Executive Director with Sampradaan Indian Centre for Philanthropy (SICP). He was Senior International Fellow of 2013 at the Centre for Philanthropy and Civil Society, City University of New York, USA. Prior to joining SICP, he worked as Pedagogical Advisor and Village Director at SOS Children's Villages of India. He also worked as Research Officer in the Reproductive and Child Health (RCH) Program, an urban health project of the government of Delhi. Presently, Pradeepta works as a Research Analyst with the AMS Consulting Pvt. Ltd, and its Deputy Unit Head at Delhi. Pradeepta is interested in exploring the role of philanthropy in creating an equitable society.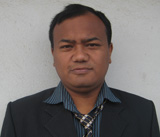 Purna Bahadur Nepali (Nepal):  Dr. Nepali is currently a Fulbright Visiting Research Fellow in Global Development and Sustainability at Heller School for Social Policy and Management, Brandeis University, US. Dr. Nepali is conducting his research on Reorienting Political Economy of Agrarian Transformations, focusing on marginalized communities in Nepal. Previously he was the Regional Project Coordinator, Regional Food Security Governance Project in South Asia and East Asia (Nepal, India, Bangladesh, Myanmar) at DanChurchAid (DCA), funded by the European Union. For the past decade he has researched land rights and food rights, and advocates for evidence-based policy and reform in South Asia from a civil society perspective. 
Dr. Nepali did his Ph.D. at the Human and Natural Resources Studies Centre (HNRSC), Kathmandu University, and the Human Geography programme, University of Zurich. In 2011, he completed his Ph.D. research on 'Landlessness, Livelihood Insecurity and Social Conflict with special focus on Dalit Community' with financial support from the Swiss National Centre of Competence in Research (NCCR), North-South. He was a founding member and executive director of the policy think tank called Consortium for Land Research and Policy Dialogue (COLARP) from 2011-2014.  In addition, he teaches graduate courses for masters and PhD students as an adjunct professor at Kathmandu University and Agriculture and Forestry University, including classes such as dynamics of rural society, agrarian transformation, land governance, land policy and management. He has gained various grassroots experience and exposure while working with UNDP, DFID, IUCN and national NGOs and policy think tanks such as the South Asian Institute for Advance Studies (SIAS) etc. As lead editor, he recently edited a special issue of the  peer reviewed journal New Angle called Agrarian and Land Issues that can be found here: http://www.nepalpolicynet.com/new/new-angle/new-angle-december-2016/ .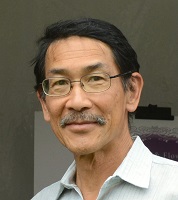 Sharat G. Lin (US, India): Sharat Lin, PhD (Medical Physics), is a research fellow at the San José Peace and Justice Center and its former president.  He was a co-founder of South Asians for Collective Action (US), a member of Jan Vigyan Samiti (People's Science Committee, India), and helped organize contract laborers for Vikalp (Alternative, India).  He writes and lectures on global political economy, labor migration, social movements, and public health.  He has been on the front lines of some epic moments in history, such the aftermath of the Naxalbari movement in India, the Cultural Revolution in China, the beginning of the Lebanese Civil War, Palestinian West Bank and Gaza during the early years of occupation, Portugal after the 1975 bloodless revolution, Nicaragua after the Sandinista revolution, Egypt during the Arab Spring uprising in 2011-2012, and Kurdish areas of Turkey during the battles against ISIS.  His recent investigations include election observing in Mexico and El Salvador, the tar sands of Alberta, and the political disaffection in the U.S. Rustbelt and Appalachia.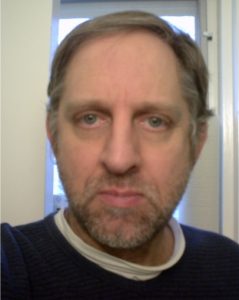 Todd Davies (United States):  Todd is the Associate Director of the Symbolic Systems Program and an affiliate of the Center for the Study of Language and Information and the Peace + Justice Studies Initiative at Stanford University. He holds a Ph.D. in Psychology (1995) as well as an M.S. in Data Analysis and Statistical Computing (1985) and a B.S. in Statistics (1985), all from Stanford. He has also worked as a Computer Scientist in the Artificial Intelligence Center at SRI International (1985-1991), and as an Assistant Professor of Psychology at Koç University in Istanbul, Turkey (1996-'99). He has served on the boards of Computer Professionals for Social Responsibility and the Chiapas Support Committee of Oakland, California, and as the faculty advisor for Stanford Says No to War. His academic research since the early 2000s has focused on group deliberation and decision-making (especially in online contexts), as well as information policy.  He has participated in various social movements related to global and ecological justice, community empowerment, human rights, and indigenous rights.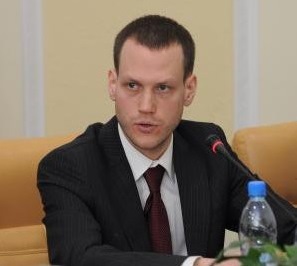 Viktor Chistyakov (Russia, US): has an LLM in International Law from the Law Faculty of Saint-Petersburg State University in Russia, a Masters in International Development from the New School University in New York, and a Bachelor of Arts in Political Science from Columbia University in New York. Viktor has been involved in the humanitarian area since his start as a Legal Officer at the Russian Red Cross in Saint-Petersburg in 2010.  He has worked with the UN Refugee Agency and various government agencies in Russia to provide eligible asylum seekers with legal status and access to social services.  His exposure to the multilateral fora consisted of a four-month internship with the UNDP office in New York City during the 64th Session of UN General Assembly (UNGA) where he acted as an Intergovernmental Liaison for negotiations in the Second (Financial and Economic) Committee of UNGA.   He prepared daily reports on informal negotiations for the Millennium Development Goals (MDGs) agenda in the Second Committee, covering the operational modalities, financing mechanisms and budget allocations towards attaining the MDGs.  In 2013, he co-founded International Partnership and Development Organization, an NGO registered in Russia to raise awareness of the MDGs and Sustainable Development Goals (SDGs), and to promote implementation of the Sustainable Development Agenda through volunteering.  Within the SDGs, he is keen on promoting involvement of Russian youth in international development assistance, addressing the issues of poverty and inequality in the developing countries.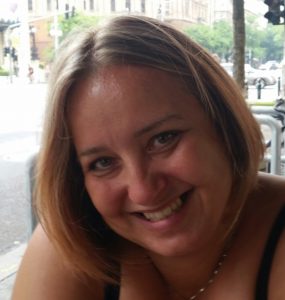 Virag Suhajda (Hungary): has a PhD in Social Communications, MA in International Relations and European Studies, MA in Political Science, and MSc in IT Management. She has more than twenty years of experience in running training courses, mainly for NGOs and civic groups, and has worked extensively with youth, Roma, and environmental NGOs. She also works as a researcher and development expert in educational issues, mostly regarding sustainability education, human rights issues and play-based learning at both the Hungarian and EU levels. Since 2005 she has worked with the Rogers Foundation for Person-Centred Education (Hungary) as its director, and among other things has set up a school for secondary-school-aged children struggling with social exclusion and learning problems.  She is also a member of several different scientific societies and NGOs, and works in bringing closer the different actors working to strengthen civic society. In IfE she hopes to work towards in bringing change internationally in sustainability issues, with special regard to gender and education issues.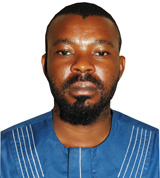 Williams Ngwakwe (Nigeria): studied geology at Kogi State University, Ayangba (BSc Geology), and environmental planning and protection at University of Abuja in Nigeria. He started as a social and human rights activist at university, and then did his compulsory youth service with the Delta State Ministry of Youth and Sport. He co-founded Concerned Youth Forum, an organization that focuses on empowering and mentoring of vulnerable youth and women. Williams is presently National Coordinator of Shacks and Slum Dwellers Association (SDA) of Nigeria, overseeing and coordinating the rights of slum communities to shelter and mitigating issues of forced eviction. He is also an IfE Field Hearings partner in Nigeria.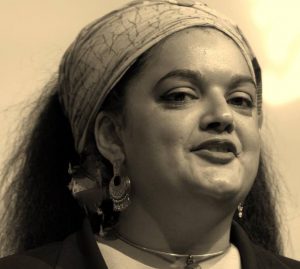 Zita Holbourne (United Kingdom):  Zita campaigns for rights, equality, justice and freedom through activism, art and poetry.  Zita is a human rights campaigner, community and trade union activist, poet, writer, author, visual artist and art curator. She is the co-founder and national co-chair of Black Activists Rising Against Cuts (BARAC) UK, the Acting Vice President of the Public and Commercial Services Union, elected to the TUC Race Relations Committee and the Action for Southern Africa (ACTSA) National Executive Council,  Trade Union Officer for the PAC45 Foundation and a founding member of a range of social justice, equality and anti-austerity initiatives. She is the Author of Striving for Equality, Freedom and Justice, published by Hansib 2016, and the founder of the Roots Culture Identify arts collective.  She is one of 17 women featured in "Here We Stand, Women Changing the World" which won the Bread and Roses Award for radical publishing in 2015, and was the winner of the Positive Role Model for Race at the UK National Diversity Awards.  Zita was a founding member of Movement Against Xenophobia, established to challenge the Immigration Act; they produced a UK billboard and public transport poster campaign to highlight the contribution of migrants to the UK. Since 2015 Zita has been coordinating solidarity and humanitarian aid convoys to refugee camps in France and has campaigned to make the links between climate change, migration and refugees including speaking at a session on this subject COP21 Climate Change talks in Paris and co-organising a UK conference to formulate a UK trade union and community response.