Board of Directors
IfE's Directors are elected by the Advisors, and are charged with protecting IfE's legal and financial well-being.
DEBORAH S. ROGERS, President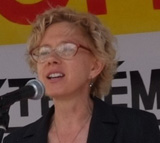 Deborah Rogers grew up in a multilingual academic family, living on four continents and establishing ties to a broad array of cultures. By the time she was 18, she had witnessed first-hand the Bantustans in apartheid South Africa, the Angolan war zone, anti-American riots in Ghana, Lakota reservation life, inner-city Chicago and St. Louis, and the life of privilege as a guest of diplomats in Ghana and Paris. With a Master's degree in ecology from the University of Wisconsin-Madison, she founded and directed the non-profit Technical Information Project, providing public interest research, grassroots political organizing and strategic legal interventions on behalf of communities and civil society groups facing choices about development and environment on the Northern Plains (US). Here she developed a range of public organizing, political, media relations, and 501(c)(3) management and fund-raising skills that allowed her organization to significantly influence the outcome of events in a provincial and often hostile environment. Most importantly, she learned how to build a broad public consensus by talking about fundamental human concerns in ways that transcend ideological, ethnic, and socioeconomic divisions.
After shifting her primary focus from environmental policy to social issues, Rogers taught at a tribal college on the Pine Ridge Indian Reservation, incorporating traditional Lakota cultural perspectives as well as Western scientific views into every lesson. She then helped set up and run a $5.5 million NIH-funded health disparities research project serving three Lakota reservations in South Dakota. This project, the first such large inter-ethnic collaboration in South Dakota history, required extensive cross-cultural dialogue, focus group input, language translation, and formal tribal review of project concepts. Meanwhile, in the aftermath of the September 11, 2001, attacks in the US, she founded and co-chaired a local intercultural group in western South Dakota with the goal of showing the shared history and humanity of Islamic, Jewish and Christian ethnic groups, thereby successfully forestalling any threats of individual violence in the region.
Rogers' doctoral research at Stanford University focused on mechanisms of cultural change, including the spread of socioeconomic inequality. Her research findings have been published in PNAS (Proceedings of the National Academy of Sciences), Proc-B (Proceedings of the Royal Society-B), and PLoS ONE (Public Library of Science), garnering review comments including "one of the most significant papers to be written in anthropology in the last 20 years" (Nina Jablonski). Her study on cultural change was chosen as one of the "100 top science stories of 2008" by Discover Magazine. While at Stanford, Rogers was also active in the Stanford Labor Action Coalition and the Stanford Immigrant Rights Coalition.
After obtaining her PhD in 2010, Rogers worked for one year as Academic Officer at the International Human Dimensions Programme (United Nations University, Bonn), developing research on the social dimensions of global environmental change, and laying the groundwork for a global assessment of social sciences and humanities research findings of relevance to societal response and adaptation to a changing environment. Since October of 2011, she has been working as Founder and President to develop Initiative for Equality, a global network of academics and activists working on issues related to social, economic and political inequality.
Several decades of experience and research have led Rogers to identify socioeconomic inequality as one of the primary factors underlying our current unsustainable human trajectory. Her unusually broad background is a significant advantage in taking on this inherently interdisciplinary issue. Rogers is equally comfortable doing cutting-edge research in a think tank or academic institution, running an NGO, going on the lecture circuit, or engaged in grassroots organizing. She devotes her lifetime's knowledge, experience and commitment to promoting the shift towards equality and social sustainability in human societies.
Follow Deborah on Twitter: @IfE_Deborah
ROBERTO P. GUIMARÃES, Chair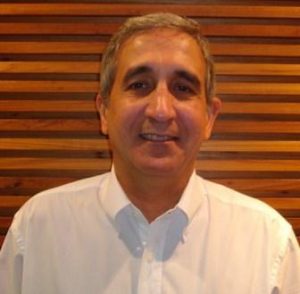 Roberto Guimarães (Brazil) holds a B.A. in Public Administration, and an M.A. and Ph.D. in Political Science. He is currently Visiting Professor at the Doctoral Program on Environment and Society, State University of Campinas in São Paulo, and Principal Investigator in Research Dimension III: Socio-Ecological Dimensions of DesiguALdades.net, an international network working on interdependent inequalities worldwide. He previously served as Chair and Vice-Chair of the Scientific Committee of the International Human Dimensions Programme on Global Environmental Change (IHDP), sponsored by the International Social Sciences Council and the International Council of Scientific Unions of UNESCO.
Between 1983 and 2006, Roberto was a staff member of the United Nations, serving at the Economic Commission for Latin America and the Caribbean in Santiago, Chile. His last position before returning to Brazil in 2007 was Chief of Social and Policy Analysis at the UN Headquarters in New York. He also served as Technical Coordinator of several UN international conferences on the environment, including  Rio '92, Rio+5, and Johannesburg 2002.  He has authored over 200 publications in 20 countries on political development and the formulation of social and environmental policies, including The Ecopolitics of Development in The Third World (winner of international awards, including best book published in 1991 on International Environmental Politics, and Outstanding Academic Book of 1991), and The Inequality Predicament (submitted to the UN General Assembly as the 2005 Report on the World Social Situation). Roberto served on the IfE Board of Advisors from its inception in 2011 until his appointment to the IfE Board of Directors in 2014.
ANNE FIRTH MURRAY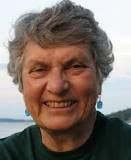 Anne Firth Murray, a New Zealander, was educated at the University of California and New York University in economics, political science, and public administration, with a focus on international health policy and women's reproductive health. She has worked at the United Nations as a writer, taught in Hong Kong and Singapore, and spent several years as an editor with Oxford, Stanford, and Yale University presses.
She currently teaches on international women's health and human rights at Stanford University.  During the past twenty-five years, she has also worked in the field of philanthropy, serving as a consultant to many foundations. From 1978 to the end of 1987, she directed the environment and international population programs of the Hewlett Foundation in California. She is the Founding President of The Global Fund for Women, which provides funds internationally to seed, strengthen, and link groups committed to women's well-being.
Ms. Murray serves on several boards and councils of non-profit organizations, including the African Women's Development Fund, CIVICUS: World Alliance for Citizen  Participation, HANDA Center for Human Rights and International Justice, and Grass Roots Alliance for Community Education.  She is the recipient of many awards and honors for her work on women's health and philanthropy, and in 2005 she was nominated as one of a group of 1,000 women for the Nobel Peace Prize.
Her book on the early years of the Global Fund for Women, Paradigm Found: Leading and Managing for Positive Change, was published in 2006.  Her more recent book on international women's health, From Outrage to Courage: The Unjust and Unhealthy Situation of Women in Poorer Countries and What They Are Doing About It, was published in a second edition in 2012.
Ms. Murray's personal interests include gardening, beekeeping, and writing.  She resides in Menlo Park, California.  She has one daughter who is an attorney in California
DAVID BERRY, Treasurer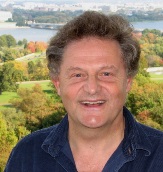 David Berry was born in Ottawa Canada, began school in Arlington, Virginia, and returned to Canada where he served as an economist in the Ministry now called Resources Canada. After immigrating to the United States, he was a principal in a company that built computers in the 1970s that automated buildings to save energy. He had the strange idea that computers would play a big role in our future.
David co-founded the Sustainable Water Resources Roundtable, a federal advisory committee subgroup, where government agencies, corporations, universities and NGO's work on sustainability of water resources including topics of available supply, water quality, infrastructure and habitat.
While at the White House Council on Environmental Quality for seven years during the Clinton Administration, he chaired Groups on Sustainable Development and Industrial Ecology in response to recommendations of the President's Council on Sustainable Development. The groups under his leadership, raised awareness of environmental, social and economic trends, and encouraged creative action by organizations and individuals.
David has spoken and undertaken projects in Europe, Asia, Africa and the Americas. He leads workshops and retreats in the US, Mexico, Canada, and gave seven talks in Russia in 2013 to a range of groups including the Academy of Science, business people in Moscow, the Science Forum of the former closed city of Chernogolovka, and a spiritual centre. He is a member of the Balaton Group, a global network on systems and sustainability.
David was President and Chair of the Dharma Centre of Canada, one of the oldest meditation centres in North America. He continues to support and teach at that centre and others, knowing a practice of calming and awakening deepens and enhances the experience of all other aspects of peoples' lives and encourages empathy for others.
In the 1970s and 80s, he performed on Korean and American television and radio including on National Public Radio's "The Prairie Home Companion."
PRISCILLA ACHAKPA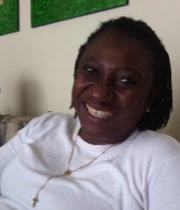 Priscilla Mbarumun Achakpa-Abaagu (Nigeria) is Executive Director of Women Environmental Programme (WEP), a non-governmental, non-profit voluntary organization whose major aim is to address the gender injustices relating to environment, economic and social rights of women, children and youths in the society. She received a Masters Degree in Development Studies from Benue State University, where she is currently doing a PhD. She has worked in various organizations, including Savannah Bank (Head of Operations), and Catholic Ecclesiastical Province of Abuja – Office of Health and Justice Development and Peace Commission (Executive Secretary). As Executive Director of WEP, she is currently the operational head of the organization, supervising a team of over fifteen full-time staff members, interns, and volunteers. Ms. Achakpa is an Ashoka Fellow, and holds many positions at the national and international level, including Organizing Partner for the Women Major Group at the UN; Regional Focal Point for CSO West Africa Global Environment Facility; member of the Women and Gender Constituency at the UNFCCC; Coordinating Committee member of the Global Women Climate Justice Campaign towards CoP21; National Coordinator of the Water Supply and Sanitation Collaborative Council; and partner to Women Environment and Development Organization, Women in Europe for a Common Future, Women for Water, Women Thrive Worldwide, African Working Group on Gender and Climate Change, African Women Water and Sanitation Network; and Chair, Civil Society Advisory Group to UN WOMEN, Nigeria. Priscilla has received many awards at the national and international level in recognition of her perseverance on environmental justice for women and youths. She is passionate about women and youth issues, the marginalized, homeless and internally displaced persons, and those heavily impacted by weather variations resulting from climate change, and she works towards gender climate just solutions. Priscilla also has a beautiful daughter, Anne-Marie Torkwase Abaagu. She looks forward to your support in actualizing her dreams of uplifting the poor and the most vulnerable groups. She can be reached through info@wepnigeria.net or Priscilla.achakpa@wepnigeria.net.
SOREN AMBROSE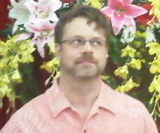 Soren Ambrose comes from Chicago, and has degrees from New York University and the University of Chicago. He has been an activist for global economic justice since 1994.  His analyses of the international financial institutions (IFIs) and the global economy have been published and quoted extensively in U.S. and international media, and he was profiled in the Financial Times – unfortunately, on Sept. 11, 2001.
Soren's interest in economic justice developed during his graduate studies on Nigerian literature and politics at the University of Chicago. He joined the Chicago chapter of the 50 Years Is Enough campaign, a coalition established for the 50th anniversary of the IMF and World Bank, shortly after its founding in 1994, and moved to Washington in 1995 to work with it. During his time in Washington, he also worked with the Institute for Policy Studies, Nicaragua Network, and the Alliance for Global Justice, which he co-founded.  
He left the US in 2005 to move to Kenya, where he co-founded Solidarity Africa Network and Daughters of Mumbi Global Resource Center with his partner, Njoki Njehu.  In 2007 he became Africa Program Coordinator at the Bank Information Center (BIC), a watchdog on the international financial institutions. He joined ActionAid International in 2009 to work on development finance, and is now its International Head of Policy, Advocacy, and Research, based in Nairobi. In his various roles, Soren has visited over 60 countries and seen many kinds of systemic problems – plus a few successes.
Follow Soren on Twitter: @SorenAmbrose